Women's Tank Top - Restrayned Skull and Wings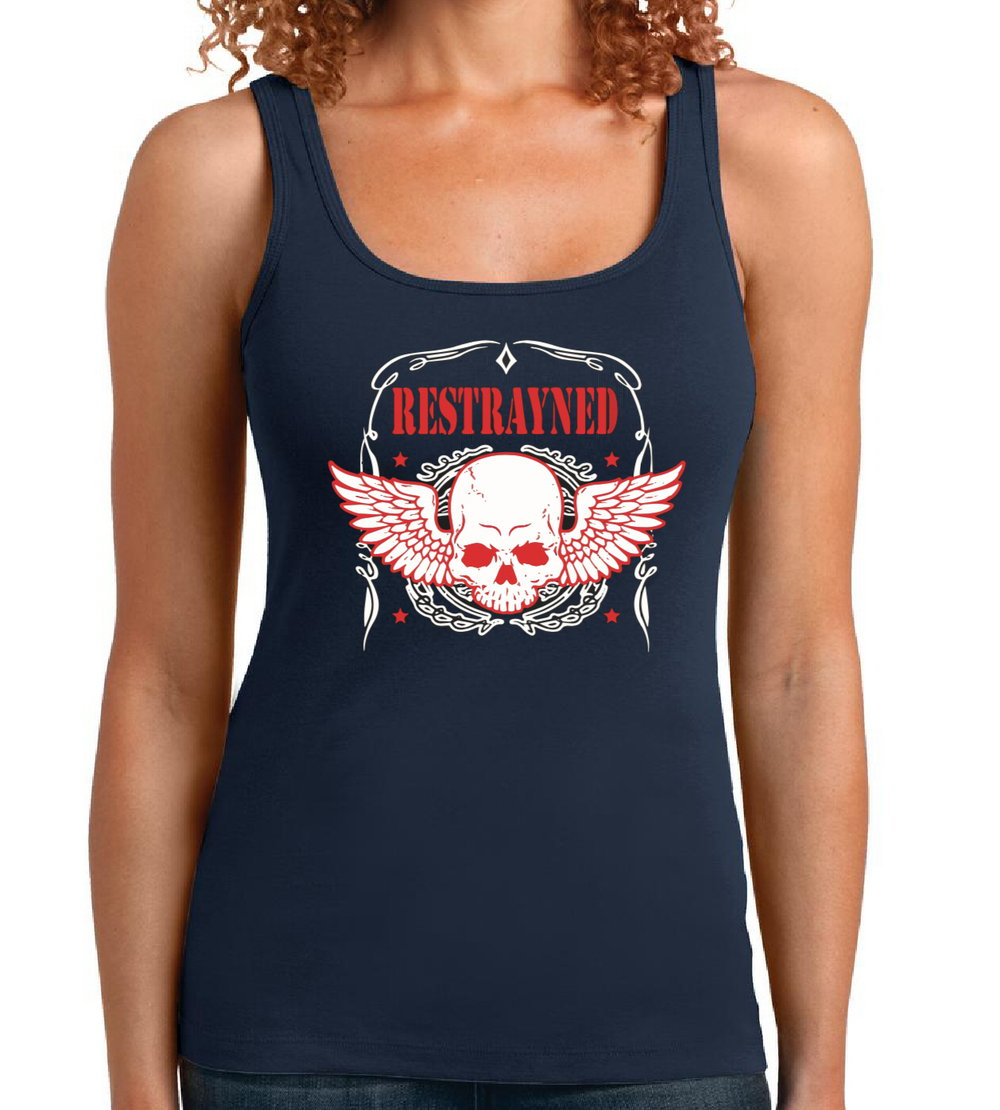 Women's Tank Top with skull and wings
4.7-ounce, 100% combed cotton
Women's sizes. Fits true to size.
Black with Red and white print.
*To order more than one item, please add one to the cart then go back and Add the next. You can check out and pay for everything all at once. (We know, that's lame. But we didn't design this site and that's the only way to do it at the moment. Thanks for understanding).